Modern Hebrew wasn't 'created' in the sense that constructed languages such as Esperanto or Lojban are created ex nihilo. Rather, the traditional Hebrew of Scriptures, the Talmud, and nearly two thousand years of rabbinical commentary was taken and updated to make it serviceable for the modern age.
Eliezer Ben-Yehudah is often credited as single-handedly doing this himself, by creating the first modern Hebrew dictionary, and coining hundreds of new terms, but in fact, innumerable people were involved in this enterprise—such as writers such as Mendele Mocher-Sforim, Ehad Ha'am, and Hayim Nahman Bialk, who in the second half of the 19th century spearheaded, aided by a slew of Hebrew-language publications (HaMagid, HeHalutz, Hatzfirah, etc.).
Ben-Yehudah's other notable contribution is proving—using his infant son as a guinea pig—that a child can acquire Hebrew as a native tongue. But even without Ben-Yehudah, this would have happened, because the real revival of Hebrew as a spoken, everyday language was taking place in the schools of the first Zionist moshavot (settlements), such as Lev Frumkin's boarding school in 1886, and the Ḥaviv School, founded two years later in Rishon Lezion.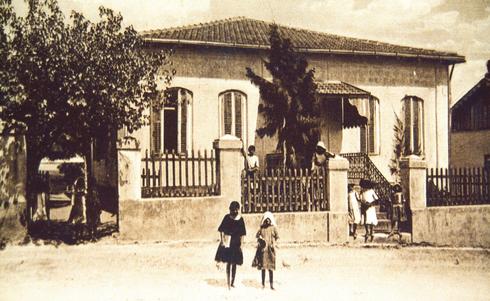 Hebrew was the inevitable chosen language of the burgeoning Zionist community, not only because it was the only language that Jews of all countries had in common, but because it symbolised the return to ancestral land and cultural roots.